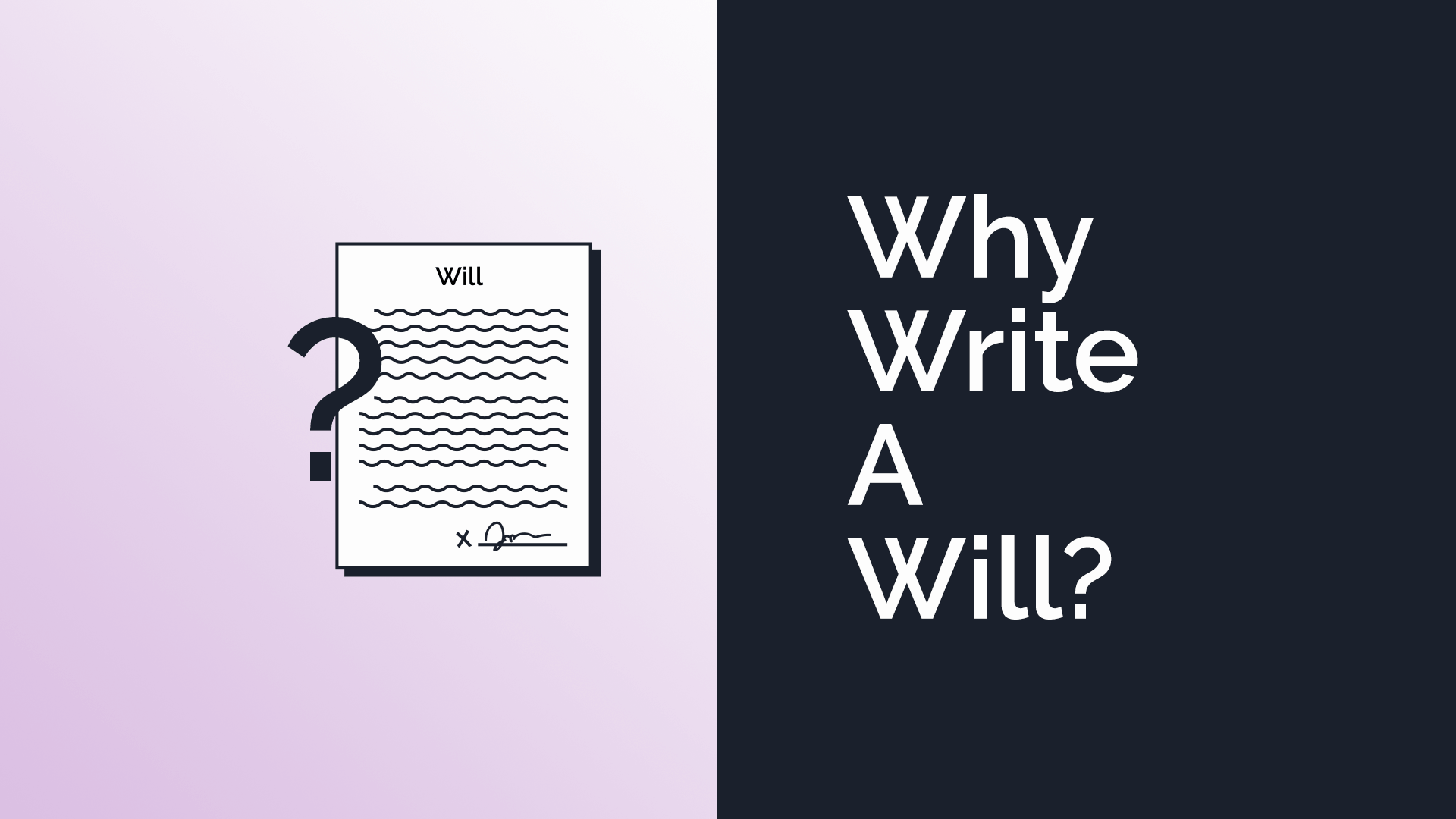 Why Make a Will
article
May 13th, 2021
4 min read
Estate planning is seen as a morbid but necessary process to deal with during your lifetime, so why not do this at the comfort of your own home if you are able to?
NobleWills is an online Will service aiming to offer a comfortable environment for customers to write their own Will anywhere, at any time and at their own pace. On top of that, we have Will assistants/ specialists readily available to speak to you during office hours and Will specialists to check your Will when you have submitted your details to us.
Why Wills are important and what are the advantages?
A Will is a legal document to express how you wish your life-long savings be given away. It is like any other document, which in effect helps you sort out an affair when an event happens, and so it is important and necessary to have one in place to avoid potential unforeseen catastrophic events from happening.
There are many benefits for writing a Will, and the following are some of the advantages of doing so:
Select guardians to take care of your children.

Ensure your partner is looked after and taken care of.

Clearly state how you wish to distribute your assets.

Choose who you trust to manage your estate.

Prevent disputes within the family and between friends.

Give gifts to people or charities of your choice.

Decide on your funeral arrangements.
Who can write a Will?
Anyone can write a Will, but with a few requirements:
You must be aged 18 or above.

You are mentally capable of making your own decisions about your Will.

You are writing a Will under your free will.

You have considered all persons that you should reasonably expect to provide in your Will.

You also have full knowledge of the assets that you own and how you wish to distribute them.
If you are terminally ill or mentally ill and are unsure of the above, it is highly recommended to see a medical practitioner and have them present during the execution of your Will so they can also attest as a witness. This would reduce the chance of a potential dispute in the future.
Do I need an attorney to write my Will?
Anyone can write their own Will, and there is no legal requirement that a Will should be written by a lawyer.
Our online platform though is created by qualified lawyers and STEP members, and your Wills would be reviewed by Will specialists who have extensive knowledge and experience to review your Wills. If you would like to make straightforward distributions to your estate, you can use our online service to guide you through the process.
Our online Will includes the appointment of executors/ trustees and guardians, the distribution of your estate, gift of cash and specific personal items, funeral arrangements and exclusion provisions with a list of assets/digital assets and a letter of wishes.
Read more about what is in the Will.
What are the general fees of writing a Will?
Law firms can charge as little as US$300 to as much as US$1,000 for a single Will.
Law firms that charge a small fee i.e. US$300 are not normally fixed fees and may have additional costs associated to it, so you may end up paying more than expected. Law firms that charge more are usually based on hourly rate or are for complex estates.
Will writing firms normally charge fixed fees, and so whether your estate is simple or complex you still pay the same fee and their range is around US$700 to US$1,000. To edit and amend your Will would also be at the slightly higher end as they need to cover administrative fees.
If you would like to make straight forward distributions, then you can use or online Will service and write your Will with us at a fixed fee of US$149.
Our online service also offers an editing membership fee of US$39 per annum, by paying this you can visit your account anytime and make the changes that you might require for your Will with no additional fees. Once you sign up for our online service, you receive one year free subscription to this membership!
What Wills are legal
There are some formalities to make your Wills legal, and the requirements for each country may be different.
To make your Wills legal, the testator will need to sign the Will in the presence of witnesses. There are certain restrictions and requirements to this, so it is recommended to have professionals to give you detailed instructions on how to sign your Will. There is however no need to register or stamp your Wills.
What Wills need to be probated
Usually, your Will would need to go through the probate process in the relevant court. Once the court has reviewed your Will and your assets, they would give your Executors/Trustees the power to distribute your assets or hold your assets on trust.
Does my Will last forever?
To some extent. Unless the following situations arise:
Marriage
Generally, marriage revokes a Will. So, if you marry your partner after your Will is signed, your Will becomes invalid.
Our online Will service gives you an option to write your Will in contemplation of marriage, so your Will can still be valid after you marry your partner.
Divorce
Once your divorce is finalized, the appointments and distributions in your Will relating to your former spouse would be treated as though she had already passed away. The rest of the Will though would still be valid.
This is the time where you can use your membership and login into your account and make the changes to your Will.
Made a Will elsewhere
You cannot have multiple Wills for the same jurisdiction. If you had a Will written previously and are writing a Will with us today, then once your Will with us is signed your previous Will would be revoked.
Destruction
A Will is revoked if it was torn, mutilated or otherwise destroyed by you.
United States Wills

Why make a Will

Reasons to write a Will

Importance of a Will