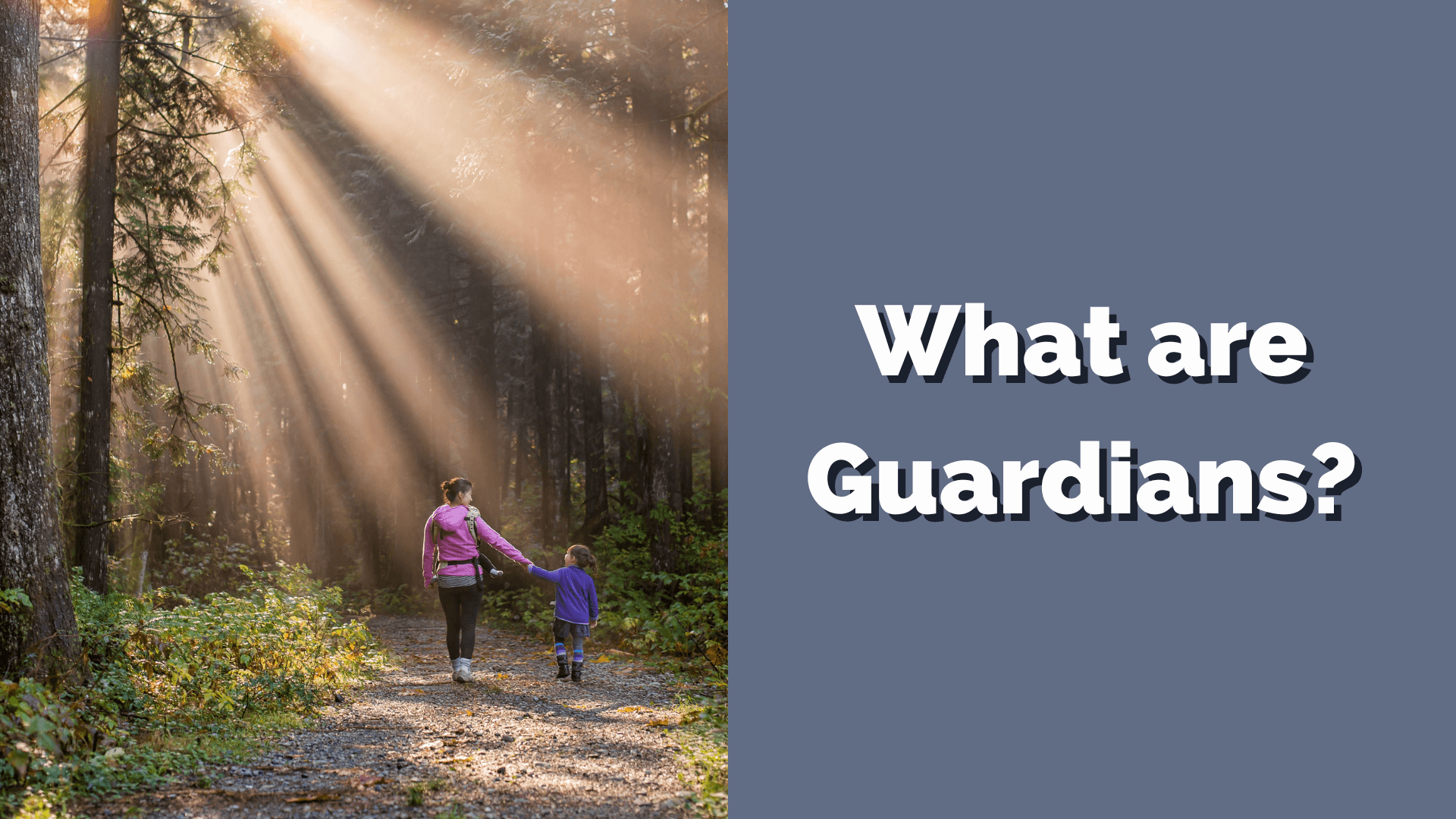 What are guardians?
guide
2nd Aug, 2021
3 min read
Guardians are important as they replace you as the parents to your underage children. We have put together some important information about guardians to help guide you through the process.
What are guardians and what are their roles?
Guardians have the "parental responsibility" of your children. This means they have the same duties and responsibilities as you as a parent. This may include:
Deciding on their education;

Providing them a place to live;

Maintaining their wealth and health; and

Making decisions on their medical needs.
It is also generally a good idea to discuss with the guardians about their role and to make sure that they are comfortable with their responsibilities.
Do I need to appoint a guardian?
Married Parents - Generally, if one parent passes away, the other automatically becomes the guardian. In our online Will service, you can appoint a backup person as the guardian in case both parents are gone.
Unmarried Parents - Usually, the mother is the automatic legal guardian of the children and the father is not, so it is common to appoint the father as the guardian first, and then choose someone as a back up if both parents are gone.
If the father is also the legal guardian of the children, then the appointment in your Will with us would only take effect when both parents gone. We would recommend that you discuss and agree on the guardians to avoid potential disputes in the future.
Step-Parents and Partners - They do not automatically become the guardians of the children unless they have been granted parental responsibility through adoption or other means. So if you would like i.e. your partner to become the guardian, you can appoint them in the Will.
Who should I choose as the guardian?
Your children's best interest is important, so choosing someone who may be close to them or know them well would be the best option.
Things to consider when choosing a guardian:
Do my children get along with them?

Would the guardian be able to manage having additional family members in their life?

Would the children be able to live with the guardian or go to a boarding school?

Could the children stay in the same school?
Are there requirements to be a guardian?
Some requirements include that they:
be 18 years or older;

be of sound mind;

have not committed any serious crimes.
How many guardians can I choose?
You can choose one or two guardians on our online Will service. If you choose two guardians, then you can choose one to be the primary guardian with the other as a backup, or you can choose for both of them to act jointly. You can also choose separate guardians for each of your children, although it is generally the norm to have the children stay together.
What happens if I do not appoint a guardian?
If you do not appoint a guardian, then the other parent who has legal guardianship would look after the children. If not, then someone will need to apply to the court to become the guardian. The person may not be the best choice or may not have the means to bring them up.
The process may also take some time and your children may end up staying in an orphanage before a legal guardian is chosen. So appointing a guardian is very important, and our online Will service can assist you with this.
I want to appoint guardians different from my spouse
It is advised to consult one another and appoint the same persons if possible to avoid any future disputes.
If you would like to appoint different persons than your spouse, then you should contact us.
Can a guardian also be an executor and trustee?
Yes, the guardian can also act as the executor/ trustee for your Will. This would allow for the guardians to access your finances without the need to confirm with a third party. Though you need to consider whether the guardian is suitable to manage your finances and whether a third party involved would help regulate the process.
Can I choose a guardian for my pets?
You can choose someone to look after your pets when you pass away. Make sure the new family can give them plenty of love.
I want to offer some guidance for bringing up my children
Understandingly, taking up responsibility of someone's children is a commitment, and you may want to give guidance on how you would like your children to be brought up. You can consider writing a separate letter of wishes to guide your guardians on how you wish your children to be educated, how often they visit other family members or even the kind of diet you would like them to receive. This is all very important, and you can consider adding this as part of your estate planning.
Malaysia guardians

guardians

what are guardians

guardians in a Will

children