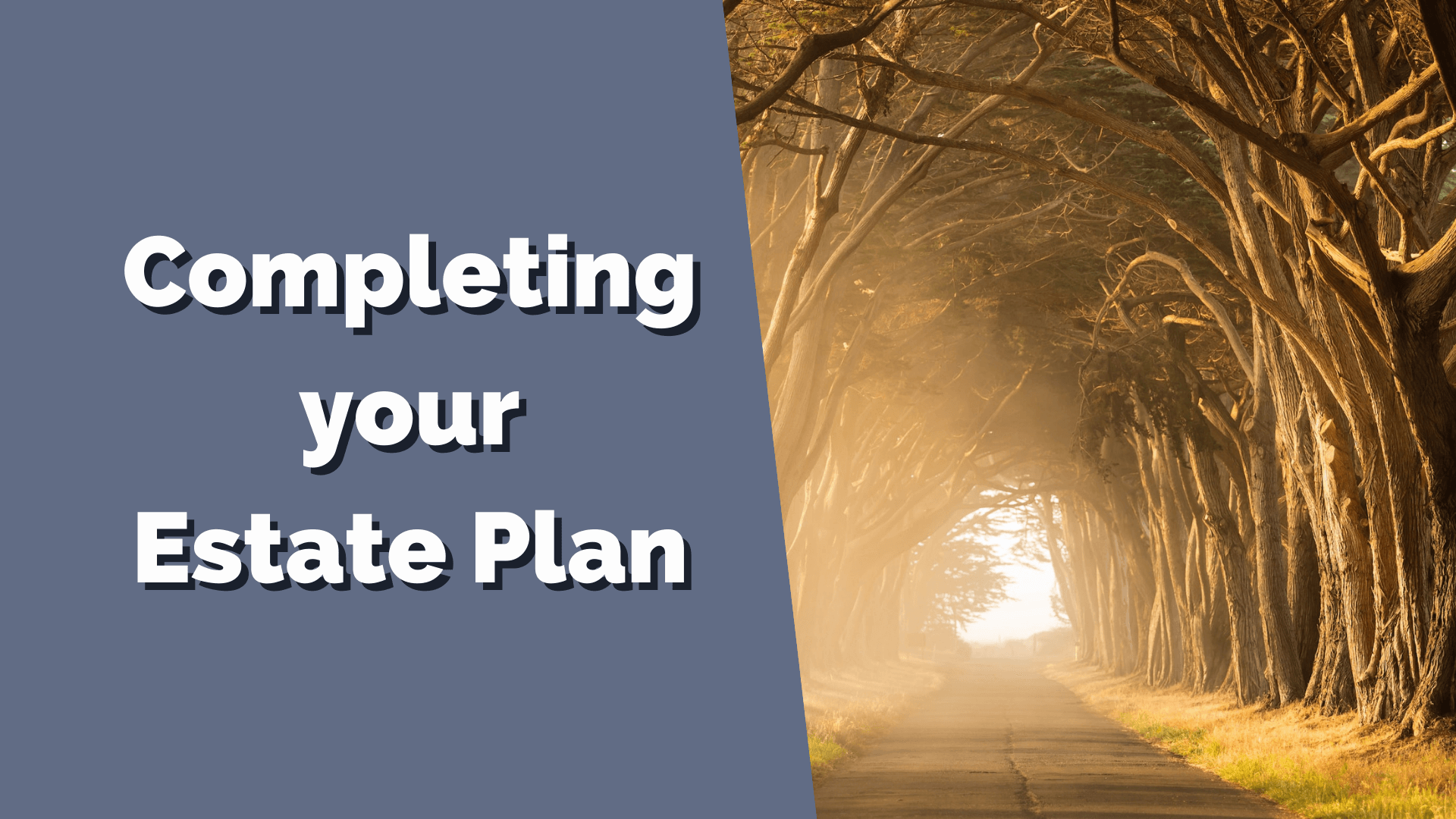 What are the next steps to complete my estate plan?
guide
8th Dec, 2022
2 min read
Estate planning includes not just a Will, but other documents as well. Once you complete your online Will with us, you should also consider the following as part of your estate plan, so you can cover all different scenarios.
Documents to further protect my Children
Appointment of Temporary Guardianship
If you have children then you would typically choose this document as part of your estate planning.
Many people choose to get this because it allows you to appoint people temporarily if you are unable to be reached i.e. if both you and your spouse end up in quarantine, or if the permanent guardians live abroad and would need time to arrive at the location of where your children are.
Letter of Wishes for your children
Although you are not around to foresee the future of your children, you may want to be able to influence their daily life and hope that they continue with the values of your family.
You can choose to write a letter to the guardians and executors on how you wish your children be brought up, this includes suggestions on your children's education, lifestyle and even diet.
Other documents for my estate plan
Lasting Power of Attorney ("LPA")
This is generally recommended for those who hold most of their financial assets under their own sole name.
It allows you to choose a person to access your financial affairs if you become mentally incapacitated, so that person can continue to pay for i.e. your medical bills, mortgages and loans.
Storage of my estate planning bundle
Typically, you would put your estate planning away with a bundle of other papers, and eventually forget about it. This is not only inefficient but it could be a re-enactment of a soap opera that are based on true stories.
Your estate planning should be reviewed regularly and be kept up to date with your current affairs, and your executors should be able to locate your Will to ensure that it is taken to the courts to start the process.
Our storage membership allows you to store your estate planning documents in a fireproof safe, at a small fee of HK$400/SG$70 per annum for each document (The fee includes your spouse's document as well). This would include yearly reminders, so you can keep your estate plan up to date and not worry about loosing the original documents. ← HK/SG only
Other considerations as part of your estate planning
Whilst entrusting your estate planning documents with us, you should also consider having discussions with your financial planner, tax and insurance advisors on how to best manage your estate.
Tax considerations
Many jurisdictions have inheritance/ estate tax and you should consider consulting tax advisors to best structure your financial and estate plan.
Insurance
Insurance is an important part of estate planning, and should be considered to provide the best protection to your family.
Trusts
Some people may consider setting up living trusts to protect their family members, especially for those who have special needs or want to continue to keep their wealth within the family.
Overseas assets
We would recommend that you have separate Wills for different jurisdictions, as each country has their own specific succession laws and it would greatly help reduce the time and hassle on your family and friends when you have to deal with your estate.
Our premium service can cater to other country Wills.
Singapore estate plan

children protection

Singapore will service

will writers