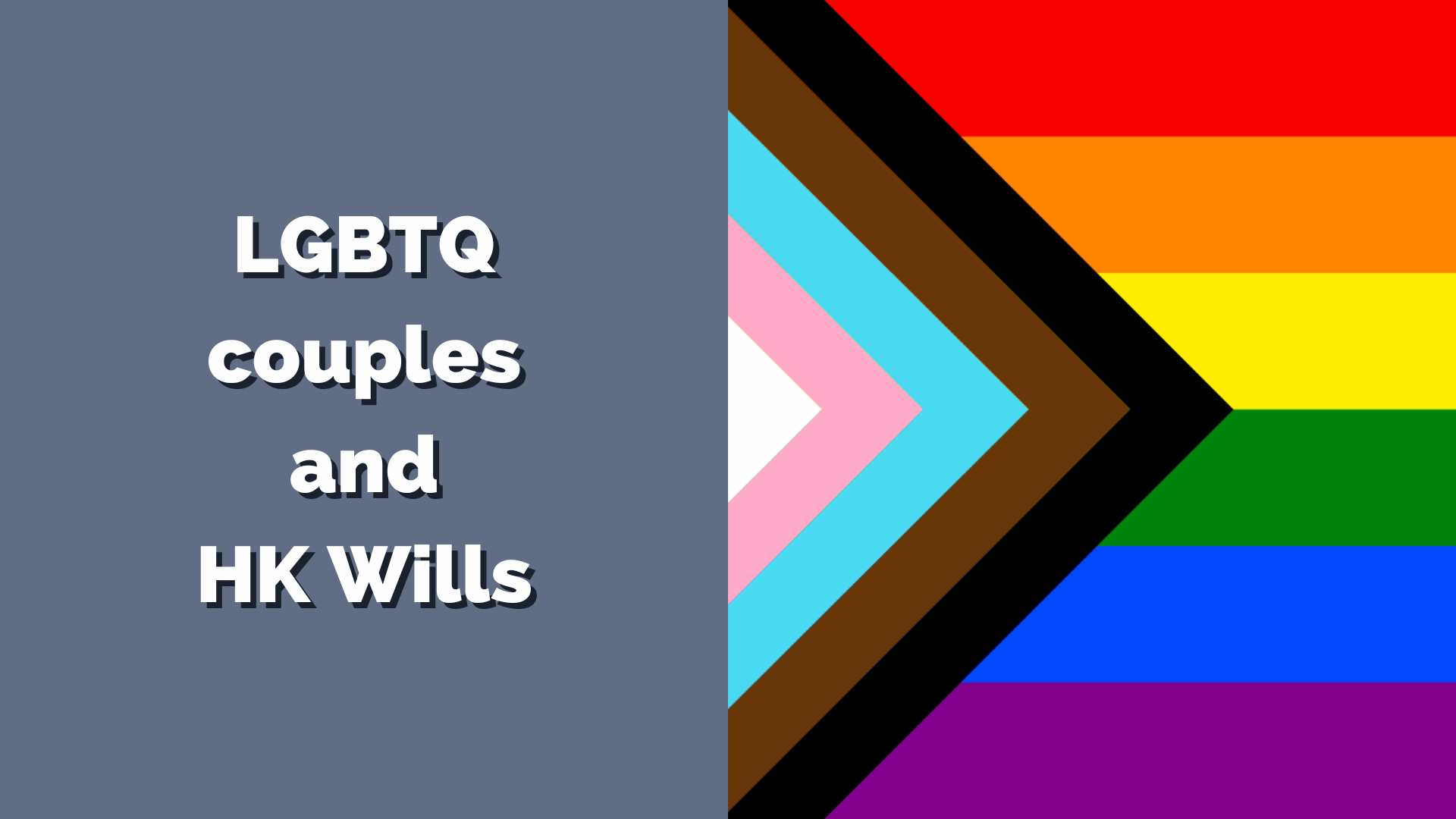 Securing Your Future: Wills and LGBTQ Couples in Hong Kong
article
1st Jun, 2023
2 min read
In recent years, Hong Kong has made significant progress towards recognizing the rights of LGBTQ individuals and couples, especially the most current change (Ng Hon Lam Edgar v Secretary for Justice [2020] HKCFI 2412) where same-sex married couples can now claim inheritance rights under the Intestacy laws. However, LGBTQ individuals still face societal challenges and it is a crucial step to have an estate plan in place to protect their rights, ensure the well-being of their loved ones, and secure their legacies. In this article, we will explore the benefits of writing a Will and how it specifically applies to LGBTQ couples in Hong Kong.
Protection of Your Partner
Writing a Will allows LGBTQ couples to protect their partners by explicitly stating their wishes in their Will, ensuring that their partner is recognized and provided for, offering both financial security and peace of mind.
Determining Guardianship
For LGBTQ couples with children, writing a Will is essential for determining guardianship.
In Hong Kong, a recent case ruled that same-sex partners can now enjoy equal parental rights over their children, but this was only a recent case (LS v KG [2021] HKCFI1401), and there are still many clarifications and certainties needed. It is therefore important to have a Will to designate a guardian who will care for and raise your children in alignment with your wishes, offering stability and protection for your family.
Distribution of Assets
In the absence of a Will, Hong Kong's intestacy laws dictate how your assets will be distributed. These laws do not allow you to give all of your assets away to your spouse, and family members may be legally entitled to a certain portion, which may not reflect your preferences or intentions. By writing a Will, you can specify how you want your assets to be divided, ensuring that your partner, children, or chosen beneficiaries receive their rightful share. This provides LGBTQ couples with control over their assets and protects against potential disputes or exclusions.
Mitigating Family Disputes
In some cases, LGBTQ individuals may face opposition from their families regarding their relationships or gender identity. Writing a Will allows you to clarify your intentions and wishes, minimizing the potential for family disputes after your passing. By clearly stating your intentions in a legal document, you can help prevent challenges to your choices and safeguard your partner's rights and interests.
Peace of Mind and Emotional Well-being
Creating a Will provides emotional reassurance and peace of mind, both for yourself and your loved ones. It offers a sense of control over your affairs and ensures that your final wishes are respected. By engaging in thoughtful estate planning, LGBTQ couples in Hong Kong can alleviate concerns about the future, allowing them to focus on building and enjoying their lives together.
LGBTQ wills

Hong Kong estate planning

Will benefits for LGBTQ couples

Asset protection for LGBTQ individuals

Secure future for LGBTQ couples in Hong Kong

Legal rights for LGBTQ wills

Hong Kong inheritance laws

LGBTQ estate planning guidelines

Wills and testament for same-sex couples in Hong Kong

LGBTQ legal protections in Hong Kong