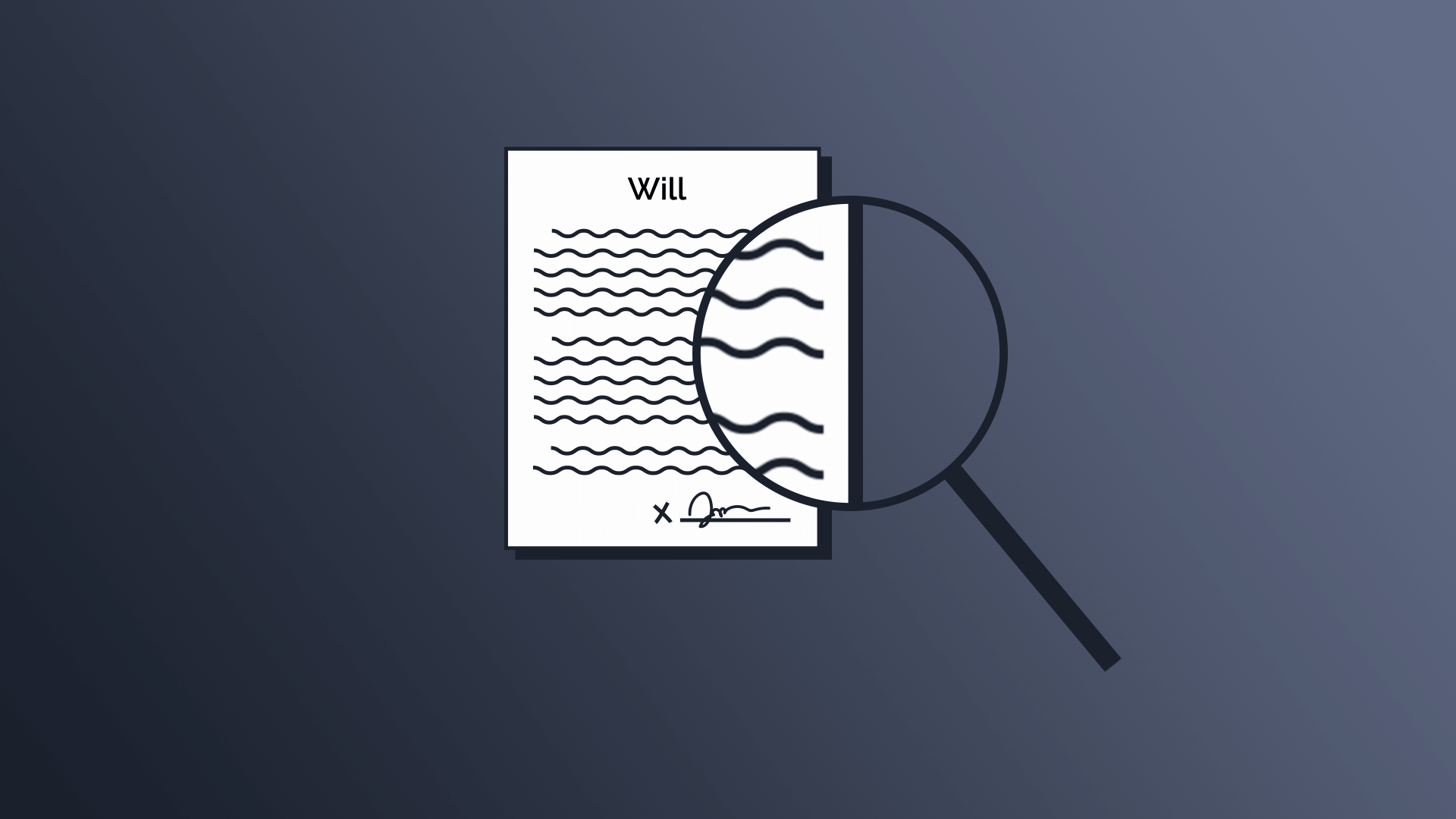 What is in the Online Will
guide
22nd Apr, 2021
4 min read
Thinking about writing your own Will but worried it will be overwhelming and time consuming?
NobleWills offers an online Will Writing service which allows you to write your own Will with little effort and time. It can even take less than 15 minutes to complete the submission process.
The following are simple guidelines to help you understand what you should expect when writing your Will with us.
Step 1 - Personal Information
The identity of a person writing their Will is important, so when you go through this process, we would be asking you for details such as your full names, date of birth and ID number.
To make sure that there are no delays in the probate process, you should also make sure to include all names that you use in other legal documentation.
We would also be asking for your marital status and the children and pets that you have, as these details could affect the way your Will is written.
For example, marriage renders a Will invalid. So if we had the knowledge that you were contemplating marriage, our online service allows you to write your Will in view of this situation so your Will remains valid after the wedding.
Step 2 - Guardians for your children and pets
You will need a guardian if your children are under the age of 21.
Generally, guardians take responsibility of your children as if they are the parents, and will have to make both trivial and important decisions for them.
Pets are also a part of the family, and you can choose someone to take care of them on our online service.
Read more about guardians here
Step 3 - Estate
This is the part where you can decide on who gets what from your estate. You can choose to give everything away directly to your spouse or children, or a percentage split between the beneficiaries.
You have full testamentary freedom to give away your estate (unless you follow strict religious rules i.e. shariah law). This means you are not restricted to give away a specific portion of your estate to family members.
If you leave your estate to minor children, their share will be held on trust by the trustee appointed in your Will until they reach adulthood.
Optional - Exclusion
To avoid future disputes, you can choose to exclude someone in your Will. This would be persons that you might think would raise a claim against your estate, such as a former spouse.
Read more about residuary estates.
Step 4 - Executors and Trustees
An executor/ trustee plays an important role as they become responsible for managing and distributing your estate in accordance with your Will. You should choose someone whom you trust and are good with paperwork and admin tasks.
You can choose an executor/ trustee within minutes on our online service, and they can be family or close friends.
Read more about Executors and Trustees.
Optional - Specific Gifts
You may have personal belongings that are of sentimental value, and you would like to give these to specific people in your life. In this section, you can give away these items as well as cash gifts to individuals and charities.
What Gifts can I give away
You can give away your personal items such as your jewelry, artwork, vehicles and furniture. You should specify these gifts clearly so they can be identified at the process of the distribution. In our Advanced Service, our Will specialist will check the wording of the gift to ensure that it is sufficiently detailed.
Generally your personal possessions form part of your residuary estate. So you would only specify valuable items or those that have sentimental value in the Will to make it legally binding. Alternatively, you can choose to include these in your letter of wishes, which you can update regularly without affecting your Will.
You can also give away cash amounts to someone or to charities. For charities, you will need to specify the charity name, address and charity number (if any).
What Gifts can I not give away
You cannot give away specific financial assets, properties or businesses in this section i.e. bank accounts, shares and stocks, life insurances, pensions or homes.
What happens if the gift fails
Sometimes a gift fails because it does not exist or you no longer own it at the time of your passing or the gift itself is unclear. If such situation happens, then the beneficiaries will not receive the gift. If the gift is unclear then those gifts would form part of your residuary estate.
Optional - Assets
In this section, we will create a separate list from your Will to include your assets. This list can be updated regularly without affecting your Will, and would greatly reduce the hassle for your executors to find your assets when you pass away.
We also have a section for your digital assets. You can choose to fill it in if you believe any of your digital assets are of importance. Examples such as your Paypal account, cryptocurrency wallet or Instagram business. Please do NOT include any passwords.
Each online company has their own terms of service listing out how a customer's information should be managed if they passed away, so you can also utilize their pre-planning tools online such as Facebook legacy contact or Google inactive account manager which allows you to choose someone to manage your account if it becomes inactive for more than a period of time.
You can simply click a few buttons and have a list produced to you on our online Will service.
Optional - Funeral Arrangement
You can decide on whether you wish to be cremated or buried or to use your body for scientific purposes.
This section is not legally binding and family members tend to arrange your funeral before reading the Will. However, you can at least express your wishes here.
*If you choose to donate your body for scientific purposes, we suggest that you make arrangements with a scientific facility beforehand and mention the facility when you go through this process.
Standard - Provisions that structure your Will
There are some standard provisions in the Will. One clause defines "Residuary Estate" in your Will, and the Administrative Provisions contains additional clauses to provide the Trustees flexibility to manage your estate.
Read more on the standard clauses in the Will.
Final Step - Signatures
Once you are happy with the details in the Will, the final step is to sign your Will with witnesses. We will provide you a set of guidelines to follow to ensure that your Will becomes a valid legal document.
*NobleWills currently only applies to those who can sign their own Will. If you have difficulty signing then you should contact our professional services.
Singapore Will process

How to write a Will in Singapore

What is included in a Will

Singapore Wills