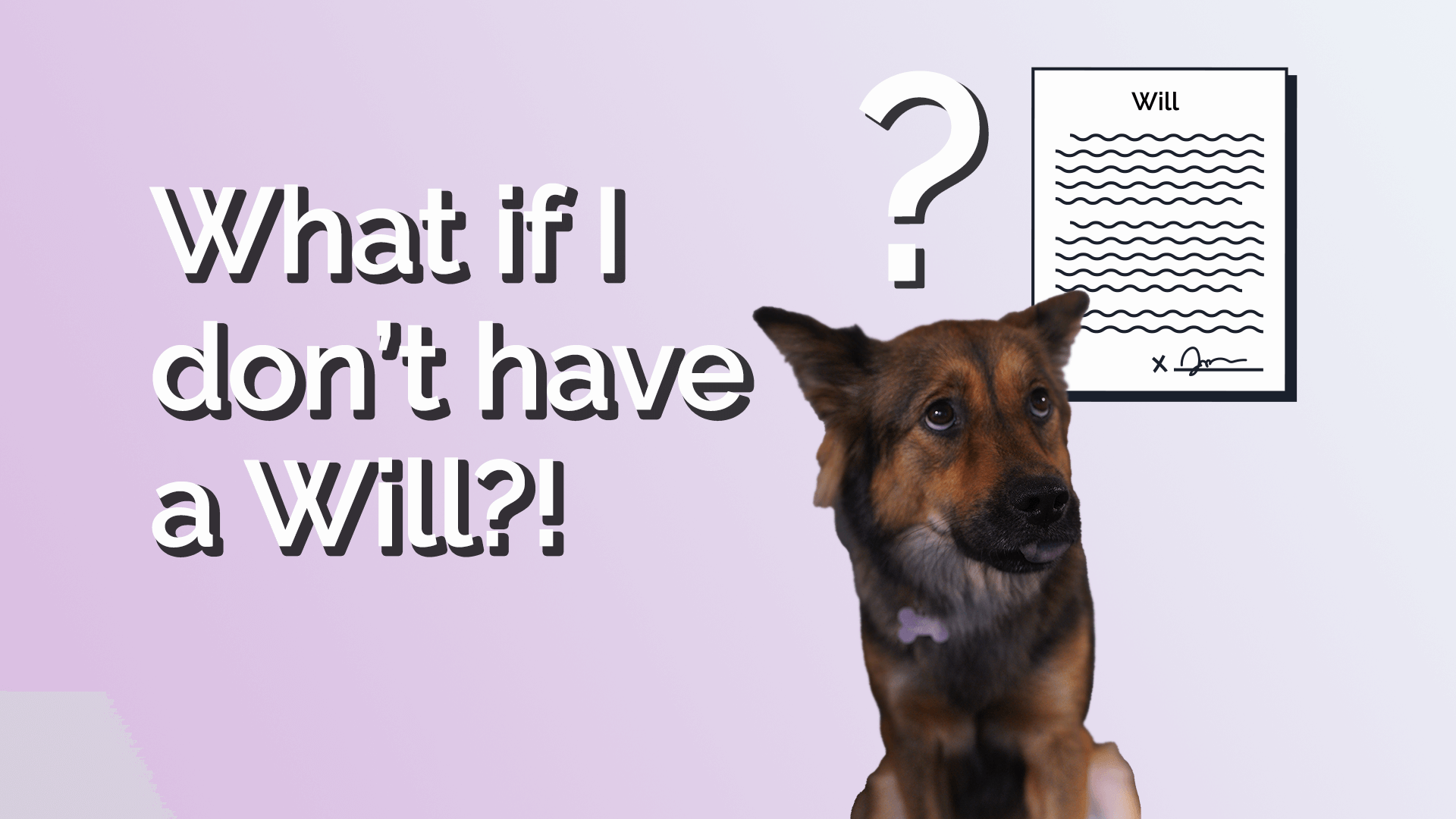 What happens if I do not have a Will?
article
3rd Oct, 2021
3 min read
You can certainly live without a Will, but have you thought of why it is important and what could happen if you do not have one when you pass away? The following are a few examples of what could happen and how it could affect your family.
Your family will bear the stress.
It is already difficult to grieve the loss of a family member, and needing to finalize a loved one's lifetime worth of estate is only added stress. Your family will need to organize your death certificate, arrange for your funeral, find and settle any debts that you may have, and find out what assets you own and where they are located. All of this can be arranged and clearly prepared if you have a Will in place.
The process will be expensive.
Lawyer fees are drastically more expensive than the flat fee to write a Will. With each step of managing your estate and affairs requires professional knowledge and consideration. Without a Will, your estate will need to go through probate courts before any decisions can be made regarding your assets. Because you didn't make your wishes known in a Will, your family will need to make applications for each step in the court, and lawyer fees would subsequently accumulate.
You don't get to choose who will manage your estate.
It is a common soap opera scenario to see family members fighting to manage a deceased person's estate, and this is not uncommon in real life.
If you do not clearly choose an executor/trustee in a Will, your family will need to decide on who will be in charge, and this again would incur more costs for the family as they would require the court's approval to appoint anyone. This could spur all sorts of fall outs within the family due to personal interests in certain assets or simply over control. These roles would be even more crucial if you have children who are underage and your estate needs to be invested to ensure that your children are secure through adolescence.
With a Will, you can choose the right executors and trustees to manage your estate right up front in the beginning, with no added hassle.
The guardians might not be the right choice for your children.
If you have children who are underage, then choosing the right guardians is important for them. Without a Will, your children could end up staying with the social services, and your family will need to get the court's approval to decide on who the guardians would be, which is time consuming and costly. Family disputes may arise, and the decided upon guardians may not be what you think is best for your children. A Will can ensure that you have full say over who will watch your children.
Your family will need to trace your assets.
Identifying and tracing your assets could be a long process as your family will need to contact numerous institutions and file claims to gain access to those assets. Including a concise list of assets in your estate planning documents will help your executors/trustees in finding and gaining access to your assets.
Thankfully, our service automatically builds and includes an asset list for you to store with your Will.
Your estate would fall into the laws of intestacy.
The rules of intestacy would apply to your estate if you do not have a Will. The courts would then make the decisions on who would have an entitlement from your estate.
For example:
In Hong Kong, if you are married with children, then your spouse can only take HKD500,000 and half of your residuary estate, while the remaining balance goes to your children.
In Singapore, if you are married without children, then your spouse only takes half of the estate and your parents take the other half.
To confidently avoid the uncertainty of intestacy laws, you need to have a Will in place to make your wishes known.
Conclusion
We personally, are stressed out just thinking about all of those potential outcomes.
Thankfully, these scenarios can all be avoided simply by writing a Will, saving your loved ones a tremendous amount of stress, uncertainty, time, and money.
Are you ready to write your Will?
Hong Kong Will

I do not have a Will

intestacy

stress

legal expenses

guardians

estate

Singapore Will

No Will

No Will and Testament