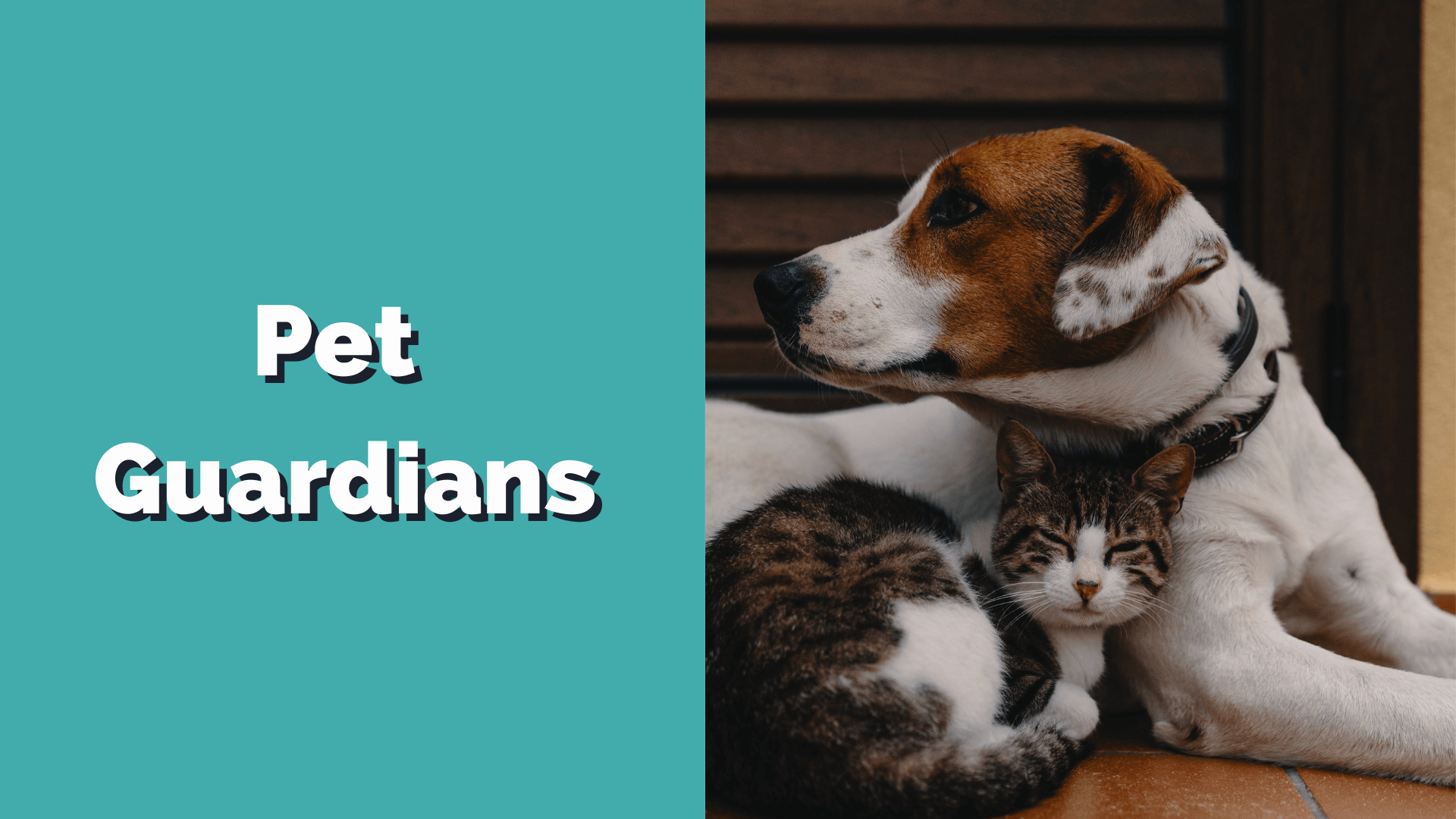 What happens to my pets if I pass away?
article
7th Sep, 2022
2 min read
With more than half of the world estimated to have a pet at home, it's no surprise that people are obsessed with their animals. If you are a pet owner, you may not have thought about what would happen to your pets if something were to happen to you. They are undoubtedly a part of your family, and having them in mind when writing your Will and planning your estate ensures that they will continue to be loved.
Planning ahead for your pets starts with carefully choosing the right guardians, as you want to ensure that they can easily adapt to a new family and have their needs taken care of. Luckily, you can do this with our online Will service by choosing guardians for your beloved pets.
Why you should consider choosing a guardian for your pets
Pets bring joy and happiness to the family and it is only right to make sure that they are looked after should something happen to you.
If you do not write a Will or choose a guardian for your pets, then there is a risk that they may be taken to an animal shelter, or worse, put down. Changes are stressful for pets, so it is best to appoint guardians with whom they are familiar and comfortable.
Have you thought of the needs of your pets?
Every pet has its own needs, and this is often based on their breed, personality, and health. If you own a large dog, then it may need to be walked twice a day to burn away that energy. Some pets may need dietary control requirements, and some may require more attention yet. It may be wise to choose someone who has patience and can give them unconditional love.
The costs associated with taking care of a pet
Do not underestimate the costs of looking after a pet. Not only do you need to provide them with basics such as food and water, but there are also other considerations if you want to make sure that they have a happy and healthy life.
These costs may include medical bills for updating vaccines or taking care of potential health problems, daycare services to ensure that they have a social life, treats, toys, insurance, and other general pet care items.
It is not an easy task, but you can choose the right person to take care of them in your Will with our online service.
How do I appoint a guardian for my pets in my Will?
When you sign up for an account with us, we will be asking you for information about your pets. If you enter any pets, the guardian's section of the platform will become available for you to choose the guardians. You just need to follow our step-by-step process to complete your Will online with us, and you will receive a legally binding document that you can trust to protect your wishes.
If you want to include additional care and details for your pets, you can contact us for more information.
pets in the will

pet guardians

estate planning and pets